The acoustic live performance Galleri Farsund was an event that celebrated the opening of the display of paintings by Kari Elisabeth Haug.
On March 28, I performed with Anija M Wormsen at Galleri Farsund. We played some unreleased tracks from our new album «Reflejos.» The first song we chose was «Buena Suerte.» It begins with a short guitar melody and a decorative flute accompaniment. The theme starts with the flute and builds to a crescendo with bass, rhythmic guitar, and percussion.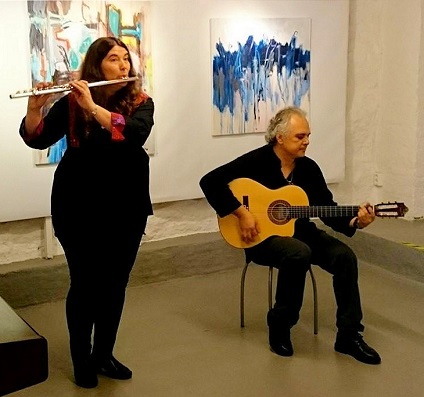 Then we played the following two songs «Reflejos» and «Sandras Dans.» «Reflejos» It's a 4-minute piece built around a Latin melody and a rhythm section in the middle of it. The song begins with a guitar arpeggio; then, the theme repeats, alternating with a guitar part. Finally, the song ends with a guitar solo. You can hear it on Spotify.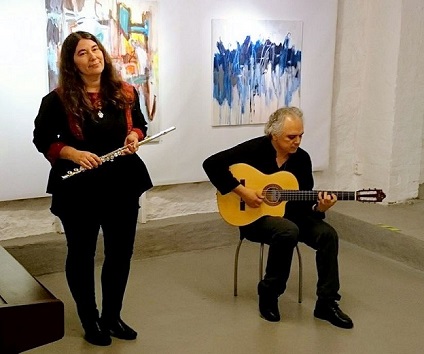 We also provided to the public some songs «Ritmologia,» «Agua Que Fluye,» and «Aldebarán» from our first album «Agua Que Fluye,» released in 2001. The total duration of the concert was about 1 hour.