Bio
I am a Latin American guitarist and composer based in Norway. I was born in San Pedro Sula, Honduras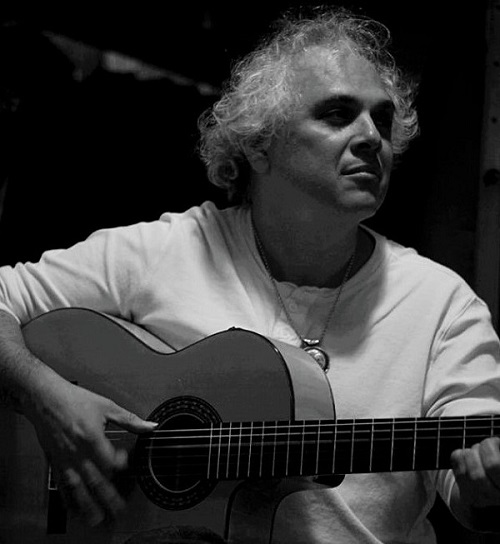 There was a lot of music happening in the house when I was about nine years old. At about twelve I started learning guitar. Then I heard Randy Rhoads and Van Halen they took me out. Their guitar solos became a very powerful influence for me. A few years later I debuted with «Forjado a Rocka» by Khaos. Which has been the most important rock band in Honduras.
I traveled to Italy in 1986. Where I performed for 11 years with many Rock bands. And collaborating with other Italian artists. I studied classical guitar, jazz and other styles of modern and popular guitar music. And I've had so many favorite guitar players over the years that I'm a mixture of many people. One day I was at a flamenco concert and I heard Paco de Lucia, so I went back to my Latin roots. It became a very important part of my life.
Later on, in 1996 I moved to Norway where I still live and work as a musician, composer. And I teache in schools of music and culture. Over the years I released 2 albums. entitled «Agua Que Fluye» in 2001. «Reflejos» in 2015 and 2 singles in 2019 titled «Crecer» and «El Amanecer».